COntent will help you sell your stuff.
Once yOu've got the sales funnel of your dreams sorted, it's time to boost it with Content.
Let's be honest here: looking for new clients (over and over again) is a mess.
If the idea of a sales call makes your armpits "I haven't been on a first date since I started" sweaty, and hosting a live webinar requires a weeklong mental preparation, you need to shift the way you've been doing things… With the help of your trusty morning copywriter.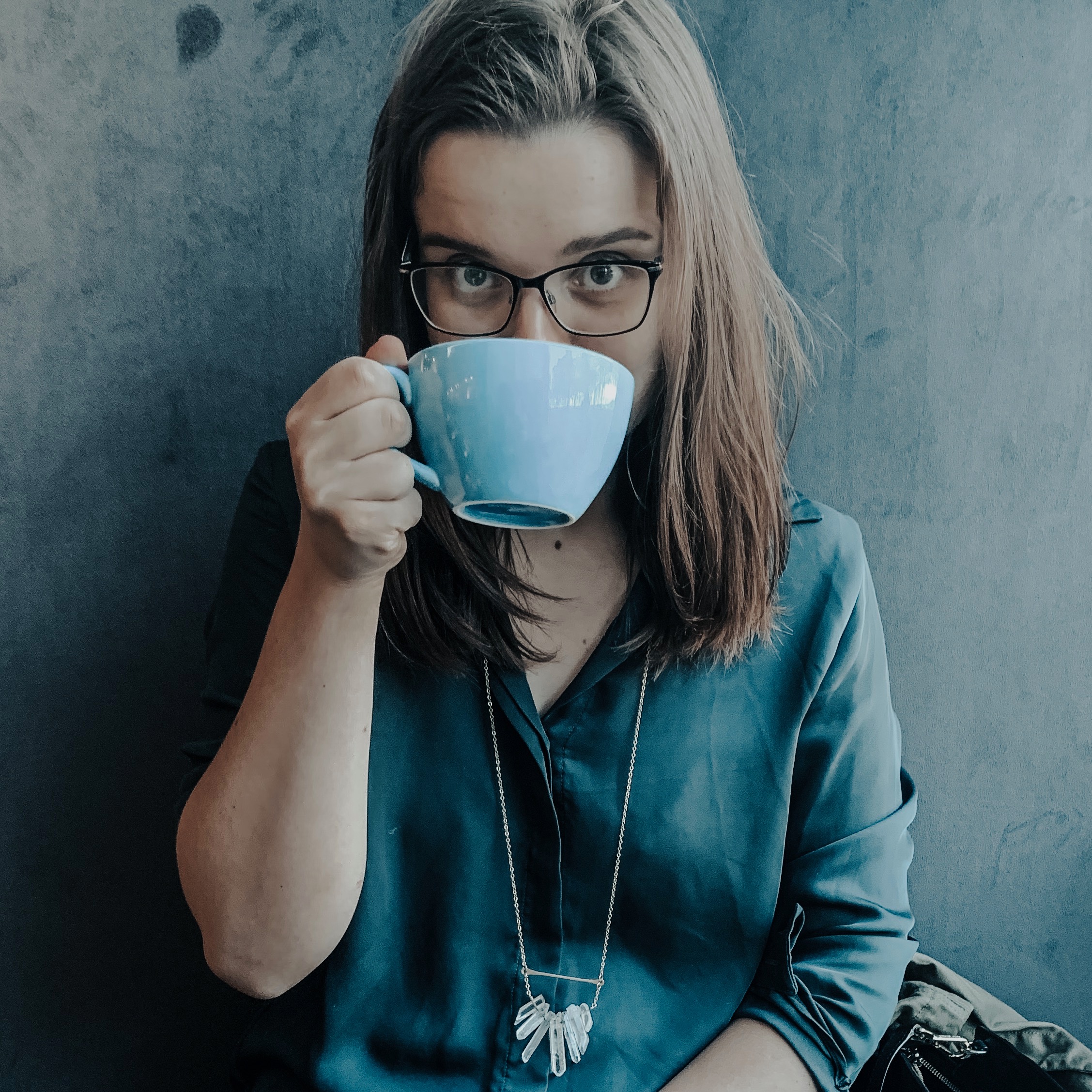 I'm Eva, your sales funnel superstar.
I work with introverted entrepreneurs who want to spread their message into the world without feeling like they are selling.
Nod Your Head if This is You…
You never fee like

You can't seem to get

Your life doesn't
It doesn't have to be this way.
For real.
Here's how
Introducing "30 Days of Content", Or…
Fresh off the aeropress
4 blog posts fresh off the a
What's in the cup:
The [NAME OF PACKAGE] questionnaire to deeply understand your brand's voice, your audience as well as your marketing goals and vision for the blog.

A 60-minute [NAME OF PACKAGE] call to peel back the layers and really uncover your why, your brand personality and what makes you... YOU.

Strategic analysis and discovery to identify gaps in the market, audience desires and how you can stand out.

Blog Editorial Calendar based on your marketing goals, audience insights and core offers.

4 engaging and value-packed blog posts, complete with formatting, editing and of course, tailor-made killer content. If you post once a week, this package will cover you for a FULL month.

The content of the posts will not only be engaging and entertaining but also optimized for search engines with the keywords you provide.

Meta Titles and Meta Descriptions for each post so you don't have to worry about whether or not Google would find your content.

Each post will be 1000+ words and will be crafted keeping in mind audience needs and marketing goals.

2 socially sharable, copyright-free, custom created photos for EACH post.

10 social media updates for EACH post so you never have to worry about getting those posts noticed online!
BONUS: Social media caption copy to announce your new offering
Total value:
Your investment:

(Yes, of course I offer payment plans. Simply leave me a note in the application form & I will make sure to keep that in mind!)
How it All Works
Step 1:
Step 2:
Step 3:
Step 4:
Step 5:
Step 6:
Step 7:
I know what you're thinking…
How can I be sure this is the right choice for me?
That's why the chat.
How many revisions are included?
Two rounds of revisions are always.
What if I don't like the end product anyway? Do you offer refunds?
Copywriting is a highly creative work.
Will you design this for me?
Trust me, you don't want me anywhere near your.
I strongly believe that copy should come before design, so I will absolutely offer some pointers to make sure your designer helps you make the most of it.
Will you upload these into my website/email system?
If you and ConvertKit are not friends, we can discuss a potential add-on to the package. Simply make a note about it in your application form and I will
How much time will this take? If I book now, when will I get my copy?
You will get your copy exactly 7 days after you complete you "homework."
That said, I do believe in copy emergencies, so I have a special little VIP rate that essentially turns me into your personal copywriter for 3 days.
What are my next steps?
Scroll back up and click on one of the package options. It will take you to a beautiful Typeform - after you've submitted that, I will get back to you within 1 business day.
I still have questions. Where can I reach you?
Shoot me an email at eva(at)coldbrewcopy.com. I typically respond to email enquires no later than in 2 business days.